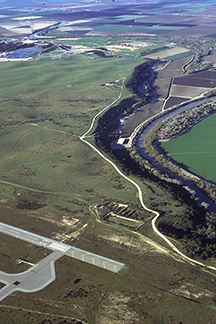 Habitat Conservation Plan Development
FORA has pursued the Fort Ord Habitat Conservation Plan (HCP) for over 19 years. In FORA's first effort, FORA requested the U.S. Army combine a 1996 Habitat Management Plan (HMP) Implementing/Management Agreement with the Army's draft HMP. The Army chose to decouple FORA's effort with its own and received approval for its Habitat Management Plan in 1997. As a result, FORA has developed and processed the draft Fort Ord HCP along a separate track. Completing the HCP will allow U.S. Fish & Wildlife Service (USFWS) and the California Department of Fish & Wildlife (CDFW) to issue Federal and State incidental take permits. Such permits are necessary to implement the Army's HMP on non-federal lands and to meet Federal Endangered Species Act (ESA) and California Endangered Species Act (CESA) requirements.
The HCP provides the framework for ensuring conservation of 19 special status plant and animal species (HCP species) and the natural communities that support them on former Fort Ord. The HCP incorporates all relevant information from the HMP, and supersedes it as the primary conservation planning document for non-federal recipients of Fort Ord lands. It is FORA's hope that the HCP will solidify species sustainability. All base reuse post-transfer activities that are conducted within the Plan Area pursuant to the HCP are considered "covered activities."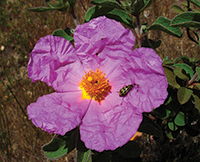 The HCP identifies and addresses allowable and/or required HCP covered activities through three general and overlapping land use categories: designated development areas, Borderlands, and Habitat Management Areas (HMAs). USFWS and CDFW would issue incidental take permits for all such activities within the Plan Area. The HCP will be coordinated by a Joint Powers Authority: the Fort Ord Regional Habitat Cooperative (Cooperative). The Cooperative will include the following members: FORA, County of Monterey, City of Marina, City of Seaside, City of Del Rey Oaks, City of Monterey, California State Parks, University of California (UC), California State University Monterey Bay, Monterey Peninsula College, Monterey Peninsula Regional Park District, Marina Coast Water District, and the Bureau of Land Management (BLM). The Cooperative's members will also sign an Implementing Agreement to ensure that each party is clear about implementing funding and enforcing its obligations under the HCP and the ESA and CESA permits. The Cooperative will secure the services of an appropriately experienced habitat manager(s) via a formal selection process.
FORA has provided upfront funding for HCP preparation and set aside for interim habitat management at the UC Fort Ord Natural Reserve (FONR). In addition, FORA has dedicated 30 percent of funds collected through its Community Facilities District (CFD) Special Tax/Development Fee to build the UC FONR and Fort Ord Regional Habitat Cooperative Endowments, which will fund required habitat management responsibilities and HCP-required actions in perpetuity once the HCP is adopted.
The funding program is based on annual Federal and State appropriations to BLM and California State Parks, an earnings rate from the UC FONR Endowment, and an earnings rate from the Fort Ord Regional Habitat Cooperative Endowment. The Cooperative will hold the primary HCP endowment and control annual budget line item expenditures. FORA will fund the Cooperative and UC FONR Endowments, and the initial and capital costs, to agreed-upon levels through CFD Special Tax/Development Fee collections.
Based upon the HCP cost model prepared by FORA's HCP consultant and reviewed by the regulatory agencies, habitat obligations are projected to be ±$44.9M (see CIP Table 3 column '2005-16' amount of $9,803,000 plus column '2016-17 to Post FORA Total' amount of $35,069,084). As part of the FY 2010-11 FORA Capital Improvements Plan (CIP) Phase II Review process conducted in 2011, the CIP Habitat Management Contingency was increased an additional amount to cover potential HCP short falls. USFWS and CDFW are the final arbiters as to what the final endowments amount will be, with input from FORA and its contractors/consultants. The endowments include line items for wildlife conservation measures, habitat restoration, weed abatement, vehicles, tools and personnel, and monitoring and reporting.
The current draft HCP includes a cost and funding chapter, which provides a planning-level cost estimate for HCP implementation and identifies necessary funds to pay for implementation. Concerning the annual costs necessary for HCP implementation and funded by FORA, of approximately $1.9 million in annual costs, estimated in 2016 dollars, approximately 34% is associated with habitat management and restoration, 27% for program administration and reporting, 23% for species monitoring, and 16% for changed circumstances and other contingencies.
Significant milestones reached in FY 2015-16:
• The current draft HCP was prepared in March 2015
• FORA received all comments from Permittees and wildlife agencies on the draft HCP
The HCP is expected to be released for public review this year.