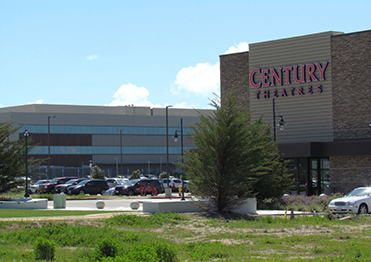 F
ORA's Capital Improvement Program (CIP) was created in 2001 to comply with and monitor mitigation obligations from the 1997 Fort Ord Base Reuse Plan (BRP). The CIP is a policy approval mechanism for ongoing BRP mitigation requirements as well as other capital improvements established by FORA Board policy.
The CIP provides the community a comprehensive overview of the capital programs and expectations involved in former Fort Ord recovery programs and a basis for annually reporting on FORA's compliance with its environmental mitigation obligations and policy decisions by the FORA Board.
Fiscal Year (FY) 2016/17 CIP drafting began in January with the assembly of jurisdictional development projections. The full Board-approved CIP is on the FORA website. FORA has also engaged consultants to complete fee studies that may affect CIP decisions. Look for an updated version of the CIP in late 2016.
In FY 2010/11, FORA contracted with Economic & Planning Systems Inc. (EPS) to perform a review of CIP costs and contingencies (CIP Review – Phase I Study), which resulted in a 27% across-the-board Community Facilities District (CFD) special tax/Development Fee reduction in May 2011. Additional reductions of 23.6% and 17% CFD special tax/development fees took effect in 2012 and 2014.
Projects Accomplished to Date
FORA has actively implemented capital improvement projects since 1995. As of this writing, FORA has completed approximately:
A. $ 77M in Transit/Transportation
$77M in roadway improvements, including underground utility installation, predominantly funded by Federal grants (with FORA paying the local match), CFD fees and local funding sources. In total, over 50 lane miles of new or refurbished roadways and bike lanes have been completed to date.
B. $44.9M in Habitat Management
FORA staff, ICF International and Denise Duffy & Associates, Inc. (FORA consultants) addressed the final round of resource agency comments to complete the Public Review Draft Habitat Conservation Plan and its accompanying Environmental Impact Statement/Environmental Impact Report for publication this coming year.
C. Water Augmentation
FORA's accomplishments in the 2015/16 Fiscal Year built on the collaborative work of Marina Coast Water District (MCWD), Monterey Regional Water Pollution Control Agency (MRWPCA) and FORA to advance the previously approved Regional Urban Water Augmentation Project. Specific strides are Board approval of a three-party planning effort which includes a study of alternative augmentation options and Board endorsement of MRWPCA's Pure Water project.
D. $31.3M in Building Removal
To date, FORA has accomplished $31.3M in building removal. FORA staff is working with Seaside and Marina to fulfill FORA's remaining $7.6M obligation. At the Seaside "Surplus II" site, FORA procured Industrial Hygienist services to assess the hazardous materials in the 27 buildings on site with reports available by August 2016.
E. $150,000 in Property Management and Caretaker Costs
In FY 2010/11, FORA contracted with EPS to perform a review of CIP costs and contingencies (CIP Review—Phase I Study). FORA sets caretaker costs funding through the approved FORA CIP.
F. $1.1 M in Fire-Fighting Enhancement
In July 2003, the FORA Board authorized the lease-purchase of five pieces of fire-fighting equipment, distributed to local jurisdictions. The final payment was made in 2014. G. $1.6M in Storm Drainage Systems Funds for improvements to design and construct alternative storm water runoff disposal systems allowed for the removal of storm water outfalls.