Upcoming Events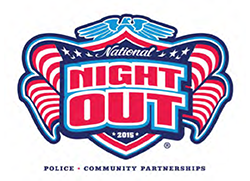 August 4: National Night Out, organized by the City of Seaside Police Department, Tuesday, August 4, from 4:00pm to 9:00pm on the Seaside City Hall lawn. Read More →

October 24: Honor our Fallen 10k/5k Run, Saturday, October 24 @ Fort Ord Dunes State Park. Proceeds from the event will be donated to Central Coast Veterans Cemetery Foundation and Veterans Transition Center.  REGISTER HERE!

November 14: 6th Annual Heroes' Open, Saturday, November 14 @ Bayonet Golf Course. A Day of Golf honoring lifetimes of commitment benefiting the Central Coast Veterans Cemetery. Join in the fun and/or become a Sponsor. REGISTER HERE!
ALL EVENTS