mission statement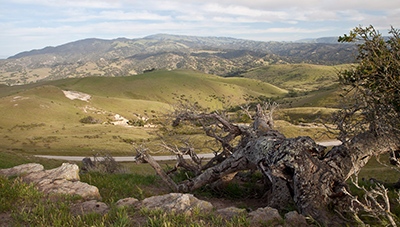 The Fort Ord Reuse Authority (FORA) is responsible for the oversight of Monterey Bay area economic recovery from the closure of and reuse planning of the former Fort Ord military base. The former Fort Ord was/is located on the California coastline near the Monterey Peninsula consisting of 45 square miles/28,000 acres.

FORA implements this legislatively mandated mission by overseeing replacement land use; assuring compliance with adopted measures; removing physical barriers to reuse; financing and constructing major components of the required infrastructure and basewide demands; and protecting identified environmental reserves. FORA exercises its planning, financing, and monitoring responsibilities under state law authority to meet these objectives in the best interest of the Northern Monterey Bay Community.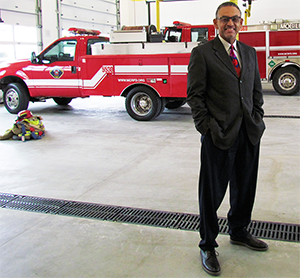 executive officer's Message
TThe 2015-2016 Fiscal Year has proven to be the most active yet in Fort Ord Reuse Authority (FORA) history and has been quite memorable with respect to several key program elements.
During this past fiscal year, we experienced the start of a number of construction projects, the most notable being the Central Coast Veteran's Cemetery near the center of the former installation, the William F. Gourley Department of Defense/Veterans Administration Medical Clinic, and the first hotel project, the Spring Hill Suites at the Dunes on Monterey Bay. Other projects in construction this past fiscal year were:
Dunes on Monterey Bay Specific Plan Fast Casual Restaurant project,
Monterey Bay Kidney Dialysis Center,
Several other key developments have been moving toward approval and some that will start construction in the coming year, including: expansion of the shopping center in the Dunes on Monterey Bay, Phase II of the AMCAL Promontory Suites complex, new special housing resources through the Veteran's Transition Center, and additional CSUMB Building Removal. Also, FORA Surplus II Industrial Hygienist studies will provide information needed for reuse/ recovery of the center of the former base. In FY 2014-15, FORA completed "known field work" under the US Army's Environmental Services Cooperative Agreement (ESCA) munitions removal.
In FY 2015-16, the Range 44 Habitat Restoration results were described as a model by resource agencies as FORA continues to successfully manage the required final processing toward regulator sign-off approval.
This past year, Sam Farr announced that he would not be seeking re-election after 22 years in Congress. Congressman Farr has been able to secure millions of dollars of federal support for the military mission in this region and hundreds of millions more for the former Fort Ord recovery. He was recognized for these achievements, and more, during the June Association Defense Communities Annual Summit in Washington. His support for the region's work will be nearly impossible to replace.
Notably, the Regional Urban Design Guidelines (RUDG) were completed this past spring, providing direction relevant to visual significance, including guidance for Gateways, Centers, Trails, and other key former Fort Ord design areas.
Once again, to the credit of the FORA Board, Finance Committee, and staff, the Annual Budget was balanced and no deficiencies were noted in the annual audit.
FORA also effectively transitioned-in four new staff members following departures and the retirement of one long-term staff (Ivana Bednarik, Controller) and the sad and untimely loss of another (Jim Arnold, Senior Project Manager), along with the adjustment of a staff position (Josh Metz, Economic Development Coordinator) to follow up on job creation components of the Base Reuse Plan reassessment. In addition, after Board direction, FORA hired Prevailing Wage Program Coordinator Sheri Damon to advise jurisdiction staff, contractors, and building trade representatives regarding FORA Master Resolution and state prevailing wage requirements, policies, and procedures.
Despite on-going challenges in former Fort Ord reuse—such as a slow national economy, need for water supply augmentation, and prevailing wage enforcement issues, FORA is successfully moving ahead with economic recovery in support of local jurisdictions—significant milestones in FY 2015-16 were achieved. The demonstrative accomplishments of this past year and the continuing commitment to reuse by the FORA Board attest to the dedicated leadership present within the communities of our region. We look forward to an equally beneficial/profitable 2016-17 fiscal year.
Michael A. Houlemard, Jr.
michael@fora.org
THE BOARD OF DIRECTORS
VOTING MEMBERS:

EX-OFFICIO MEMBERS:

County of Monterey
Supervisor Jane Parker 2nd Vice Chair
Supervisor Dave Potter
Supervisor John Phillips
Supervisor Simon Salinas*
Nick Chiulos*

City of Del Rey Oaks
Mayor Jerry Edelen
Councilmember Kristin Clark*

City of Marina
Mayor Pro-Tem Frank O'Connell Chair
Councilmember Gail Morton
Councilmember David Brown*
Councilmember Nancy Amadeo*

City of Monterey
Vice Mayor Alan Haffa
Councilmember Ed Smith*

City of Seaside
Mayor Ralph Rubio 1st Vice Chair
Mayor Pro-Tem Ian Oglesby
Councilmember Dennis Alexander*
Councilmember Dave Pacheco*

City of Sand City
Mayor David Pendergrass
Vice Mayor Mary Ann Carbone*

City of Salinas
Mayor Joe Gunter
Councilmember Jyl Lutes*

City of Pacific Grove
Councilmember Casey Lucius
Mayor Bill Kampe*

City of Carmel-by-the-Sea
Mayor Pro-Tem Victoria Beach
Councilmember Steve Dallas*

Members of FORA Executive Committee - highlighted
*Alternate