Announcements & Events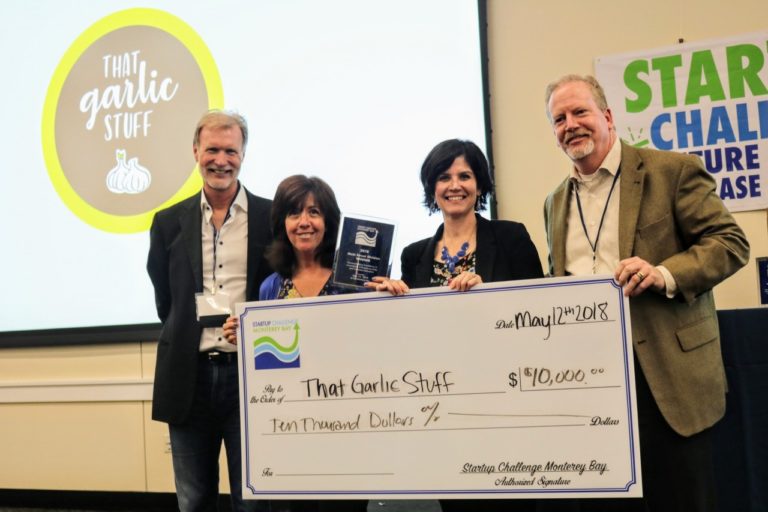 Startup Challenge Monterey Bay application deadline draws near
Calling all entrepreneurs in San Benito, Monterey and Santa Cruz counties! Startup Challenge Monterey Bay is now accepting applications to enter this year's competition. The application deadline online is March 9 at midnight.
Startup Challenge is an annual competitive acceleration process that teaches, coaches, mentors, networks and connects entrepreneurs to the knowledge and resources they need. Businesses and nonprofits less than two years old can apply, and applicants must be currently living or attending school in the Monterey Bay region.
Participants have the opportunity to pitch their idea to a panel of business experts to get valuable feedback, and compete for prizes and exposure to the local community for business development and funding.
Startup Challenge offers free workshops to participants to help them apply, prepare to pitch and develop key aspects of their business. All workshops meet from 6-7:30 p.m.
For more information and to apply, go to StartupMontereyBay.com

6TH ANNUAL ECONOMIC SUMMIT
Wednesday, April 29th, 2020

Tickets are now available for the 6th Annual Economic Summit to be held on April 29, 2020, at the Cocoanut Grove in Santa Cruz! Speakers will explore issues important to our region's economic health, such as the 2020 Census, housing, our food ecosystem, and climate change. Click on the button below for details and ticket purchase information.
Learn More & Ticket Purchase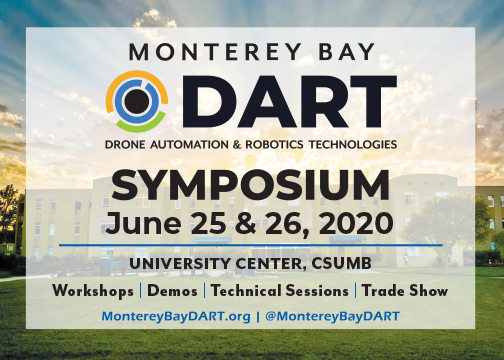 Mark your calendars!
June 25 & 26, 2020
The 2nd Annual Monterey Bay Drone, Automation & Robotics Technology (DART) Symposium will be held at California State University Monterey Bay, University Center for two days of compelling talks, workshops, networking, and inspiration. This world-class event will build on the momentum generated at the first Symposium, and highlight cutting edge technologies being used and developed to address some of our greatest challenges.

Sponsor & Exhibit Opportunities
NOTICE OF AVAILABILITY OF DRAFT ENVIRONMENTAL IMPACT STATEMENT/ENVIRONMENTAL IMPACT REPORT (DRAFT EIS/EIR)
A joint Environmental Impact Statement/Environmental Impact Report (EIS/EIR) has been prepared to analyze the effects of the Proposed Action, which is the issuance of Federal and State incidental take permits (ITPs) by the U.S. Fish and Wildlife Service (USFWS) under Section 10(a)(1)(B) of the Federal Endangered Species Act, and by the California Department of Fish and Wildlife (CDFW) under Section 2081 of the California Fish and Game Code in compliance with the California Endangered Species Act. The issuance of the ITPs would authorize take of the eight State and Federally listed species identified in the Draft Fort Ord Multi-Species Habitat Conservation Plan (Draft HCP) during the course of the redevelopment of the former Fort Ord military base. The Fort Ord Reuse Authority (FORA) and its member jurisdictions have prepared the Draft HCP as a required component of the application for the Federal ITP. The USFWS is acting as lead agency under National Environmental Policy Act (NEPA) and FORA is acting as lead agency under California Environmental Quality Act (CEQA).
Read More
Download Notice
Northeast-Southwest Arterial Connector Review Process
The Fort Ord Reuse Authority (FORA) seeks public input on this review process related to the provision of a roadway intended to be a Northeast-Southwest arterial connector component (formerly known as Eastside Parkway) of the Fort Ord transportation network.
Access the Notice of Preparation documents, materials, presentations, videotaped sessions, and other pertinent information related to this process from the button below.
Environmental Review Process