mission statement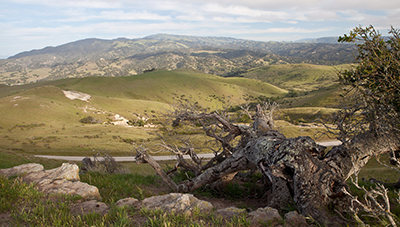 The Fort Ord Reuse Authority (FORA) is responsible for the oversight of Monterey Bay area economic recovery from the closure of and reuse planning of the former Fort Ord military base. The former Fort Ord was/is located on the California coastline near the Monterey Peninsula consisting of 45 square miles/28,000 acres.

FORA implements this legislatively mandated mission by overseeing replacement land use; assuring compliance with adopted measures; removing physical barriers to reuse; financing and constructing major components of the required infrastructure and basewide demands; and protecting identified environmental reserves. FORA exercises its planning, financing, and monitoring responsibilities under state law authority to meet these objectives in the best interest of the Northern Monterey Bay Community.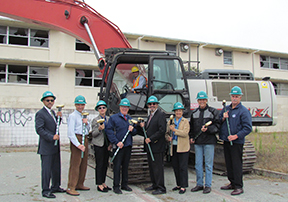 executive officer's Message
D
uring the 2018/2019 Fiscal Year, the Fort Ord Reuse Authority (FORA) experienced significant progress on multiple fronts. Specifically, FORA completed remaining munitions remedial activities, finished Surplus II building removal, received key mitigation payments from housing starts/sales, saw progress on design and environmental preparation for expansion of the California Central Coast Veterans Cemetery, documented ongoing increases in job production, approved new housing and commercial projects, and the Habitat Conservation Plan is being published for public review. Also, the Oak Woodlands planning process is nearing completion.
The FORA Board adopted a 2018 Transition Plan and an accompanying resolution which is guiding the dissolution of FORA's legislatively-mandated mission by conveying the obligations to underlying land use entities. The Transition Planning process has been underway for three fiscal years, involving a wide range of full and frank meetings and discussions by three Ad Hoc Committees and regular updates, direction, and reports to/from the FORA Board. Some of the past fiscal year highlights include:
The Dunes on Monterey Bay, East Garrison and Sea Haven housing sales continued at close to projected levels.
As part of the Dunes on Monterey Bay, the 40,000+ square-foot fast-casual retail project is thriving on the 3.7 acre site.
The Monterey County Fire District East Garrison Station #7 opened in May 2018.
FORA completed Oak Woodlands Planning recommendations for consideration by the City of Seaside and the County of Monterey.
Following a $6.8M Environmental Services Cooperative Agreement (ESCA) amendment for Munitions Monitoring and Reporting between the Army and FORA, an additional $343,455 amendment to the ESCA was agreed to in March 2019 to assist land use jurisdictions by covering some additional portions of remaining items.
CSU Monterey Bay completed or initiated several new building projects and enrollment increased to more than 7,200 students.

Economic Development progress:
• Jobs survey/update reported a 2% increase in jobs at former Fort Ord.
• Univeristy of California Monterey Bay Education Science and Technology Center (UCMBEST) completed its property auction with the sale closing escrow this summer.
• FORA staff sustained the Drone Automation Robotics Technology (DART) planning initiative toward future regional jobs generation.
A water transfer was secured to enable development of the Veterans Transition Center shelter project.
Barracks demolition in the "Surplus II" area to make way for future construction of the Seaside Campus Town was completed.
South Boundary and Gigling Road projects are underway after prevailing in a lawsuit questioning project environmental impacts during replacement of the engineering consultant.
FORA received another in the series of 20+ years of "clean" audits (audits without material or substantive exception).
The 2018-19 Fiscal Year achievements demonstrate a blend of ongoing and first-time successes with FORA continuing to fulfill requirements noted in the Base Reuse Plan while concurrently planning for ultimate transition of responsibilities to local land use jurisdictions with properties on former Fort Ord.
Michael A. Houlemard, Jr.
michael@fora.org
THE BOARD OF DIRECTORS
Members of FORA Executive Committee - Highlighted
*Alternate