mission statement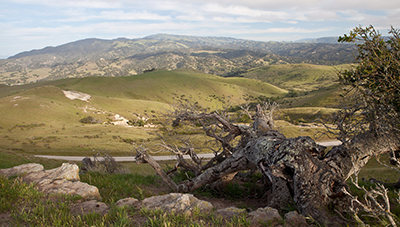 The Fort Ord Reuse Authority (FORA) is responsible for the oversight of Monterey Bay area economic recovery from the closure of and reuse planning of the former Fort Ord military base. The former Fort Ord was/is located on the California coastline near the Monterey Peninsula consisting of 45 square miles/28,000 acres.

FORA implements this legislatively mandated mission by overseeing replacement land use; assuring compliance with adopted measures; removing physical barriers to reuse; financing and constructing major components of the required infrastructure and basewide demands; and protecting identified environmental reserves. FORA exercises its planning, financing, and monitoring responsibilities under state law authority to meet these objectives in the best interest of the Northern Monterey Bay Community.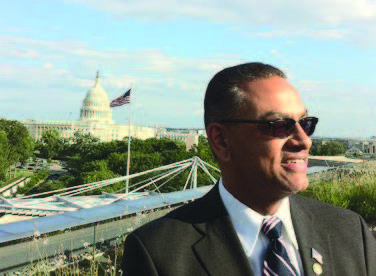 executive officer's Message
T
his past year, the Fort Ord Reuse Authority proudly asserts progress on most fronts. Notably, our munitions remediation, building removal, housing starts, jobs growth, veteran support/job/health programs, veterans cemetery expansion, and commercial services have all moved ahead. Our region has also seen new projects emerge in the opening of a new hotel in Marina and Fire Station No. 7 in East Garrison. At the same time, the Habitat Conservation Planning struggles under the weight, breadth and bureaucracy of US and State permitting processes, and the Oak Woodlands planning process on behalf of Seaside and the County has been slower than anticipated.
The FORA Board is moving toward presenting a plan with a viable mechanism(s) to complete FORA's legislatively mandated mission after 2020. This transition planning process has been underway for more than two years, involving numerous meetings and discussions by three Ad Hoc Committees and with regular updates and reports to the FORA Board. The Board is now engaged in discussion and study of a plan framework which identifies topics, potential action alternatives, and policy decisions the FORA Board will need to make to produce a Transition Plan by December 2018.
In so many ways, the 2017-18 Fiscal Year achievements demonstrate many ongoing and first time successes, again exemplifying FORA's long-standing commitment to our region of "progress through persistence." Barring major national or regional economic downturns – we should see the same positive results in the coming year.
SUCCESS HIGHLIGHTS

Housing starts have continues at projected levels
Dunes on Monterey Bay "Fast Casual" 2nd Phase built
Marriott Spring Hill Suites opened summer 2017
Army agrees to estimated $6.8M ESCA munitions stewardship amendment
East Garrison Fire Station opens - May 2018
CSUMB completes building removal and new facilities, while enrollment increases
VA/DoD Clinic opens August 2017
Surplus II building removal 1st phase completed
Economic Development progress:
- Job Survey reported 4% jobs increase
- UCMBEST property West Campus auction
- Drone Automation Robotics Technology (DART) initiative

CIP adopted, retaining priority for on-base projects
S. Boundary & Gigling Rd. projects under way.

Michael A. Houlemard, Jr.
michael@fora.org
THE BOARD OF DIRECTORS
Members of FORA Executive Committee - Highlighted
*Alternate